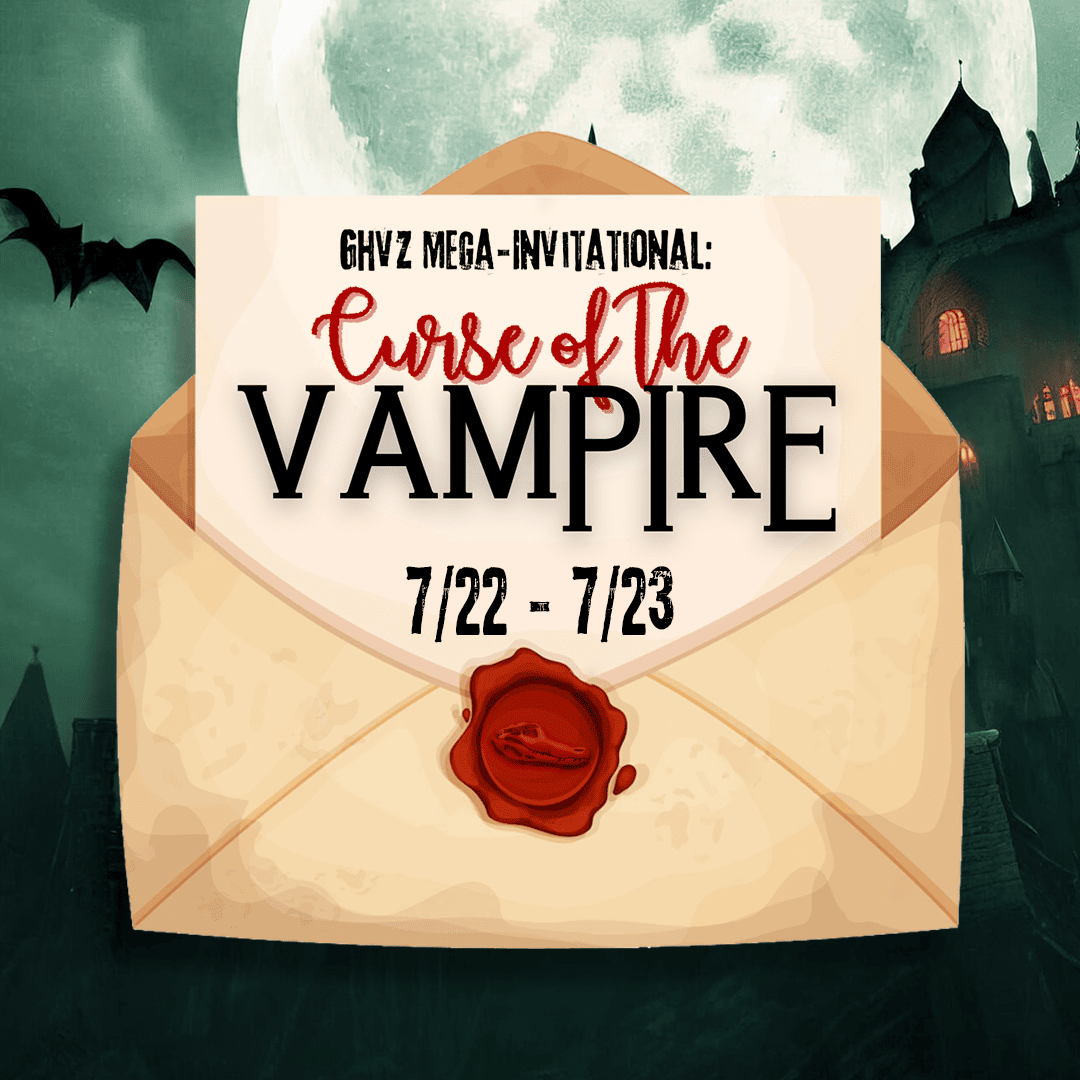 Humans, zombies, players from all corners, come join us this summer at the University of Florida for our invitational event — Curse of the Vampire — July 22nd and 23rd! Help the humans take down Dracula and his night creatures or join forces with the prince of darkness to grow the horde.
This event will take place over two days, the first being a full day of HvZ, and the second being a non-competitive Nerf PvP day. Both days will have an FPS cap of 130; a full list of modding rules can be found here. Loaner blasters will be available upon request for all participants.
HvZ Day Schedule:
10:00am – 11:00am: Registration and Check-In
11:00am – 12:00pm: Rules Meeting
12:00pm – 1:15pm: Mission 1
2:30pm – 3:45pm: Mission 2
6:00pm – 7:15pm: Mission 3
8:30pm – 9:30pm: Mission 4
Make sure to pre-register to receive email updates and accept notifications to make sure you don't future announcements!