We're kicking off the new semester with a full-fledged PvP Day! We'll be running different styles of player versus player games including Free for All, Team Deathmatch, and more in the Architecture Courtyard from 2 to 6 pm on Saturday, January 30th.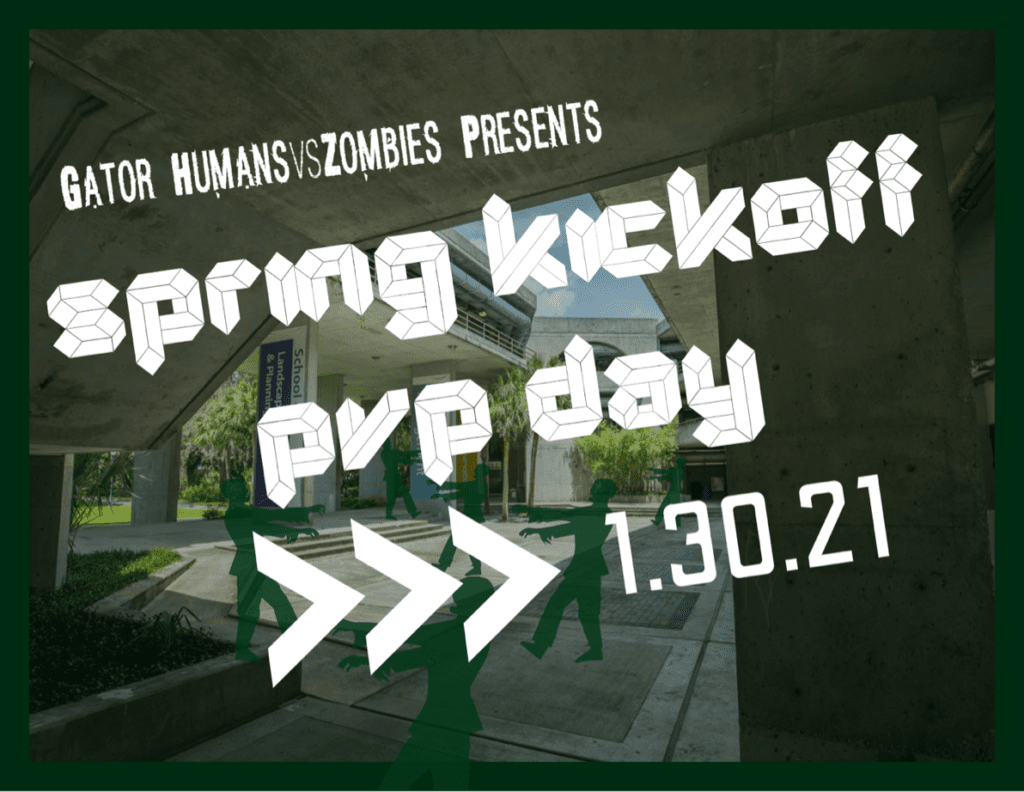 The rules for our PvP Day are as follows:
Masks must be worn at all times. If you must remove your mask during the event you must leave the play area and separate yourself from all players by at least 10 feet.
You must keep at least a 6-foot distance between yourself and all other people. If you get within 6 feet of another player by accident immediately stop playing and separate yourselves before resuming play. If a Moderator sees you within 6 feet of another player they will remind you of this rule and if you begin to pose a safety risk they may ask you to leave the game.
You may bring your own blaster but it must conform to our Blaster Modifications Guide. If you do not have your own blaster you can mark that on your registration and we will provide you with a loaner.
We will be using multiple levels of the Architecture Building. Play is paused whenever you are on the stairwells, and we advise you not to run around corners since your visibility of other players will be limited.
We will go over gameplay rules during the event.
See you on the battlefield!