Join your fellow players and moderators in Gator Humans Versus Zombie's PvP Day. We'll be running different styles of player versus player games, from Free-for-all to Ion Rush (a special format of capture-the-flag for Nerf tag), on the Architecture Lawn from 4 pm to 6 pm, on Sunday, December 6th.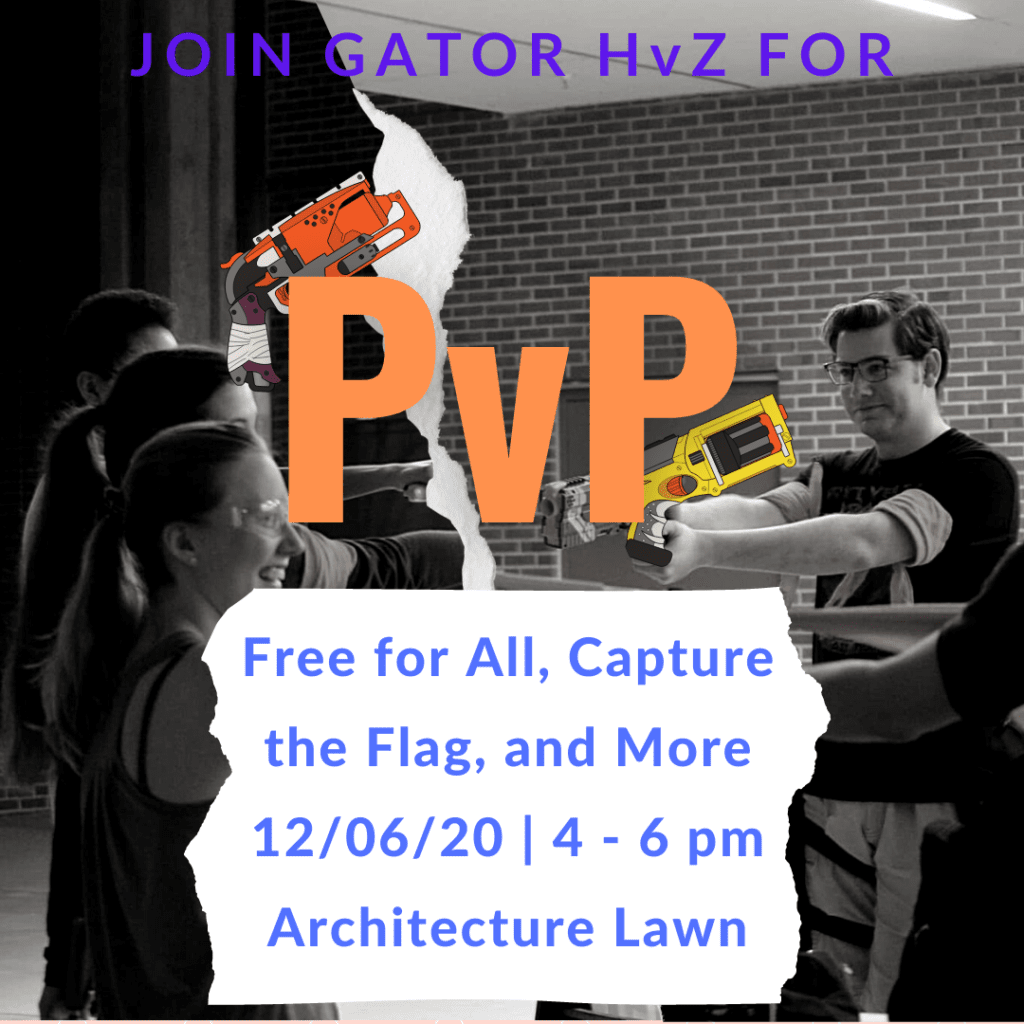 Masks and social distancing will be required. No rules meetings, we will brief players on the rules of each game type and repeat our safety guidelines on the field. Please register here, let us know if you need a loaner blaster, or bring your own!
Check out the event on facebook as well.
We'll see you on the field!