Join us for our first skirmish back from Spring Break! Fight in a series of different action-packed Nerf battle game modes from 6-8pm at the University Auditorium Courtyard. As always, loaner blasters and darts will be available if you need them!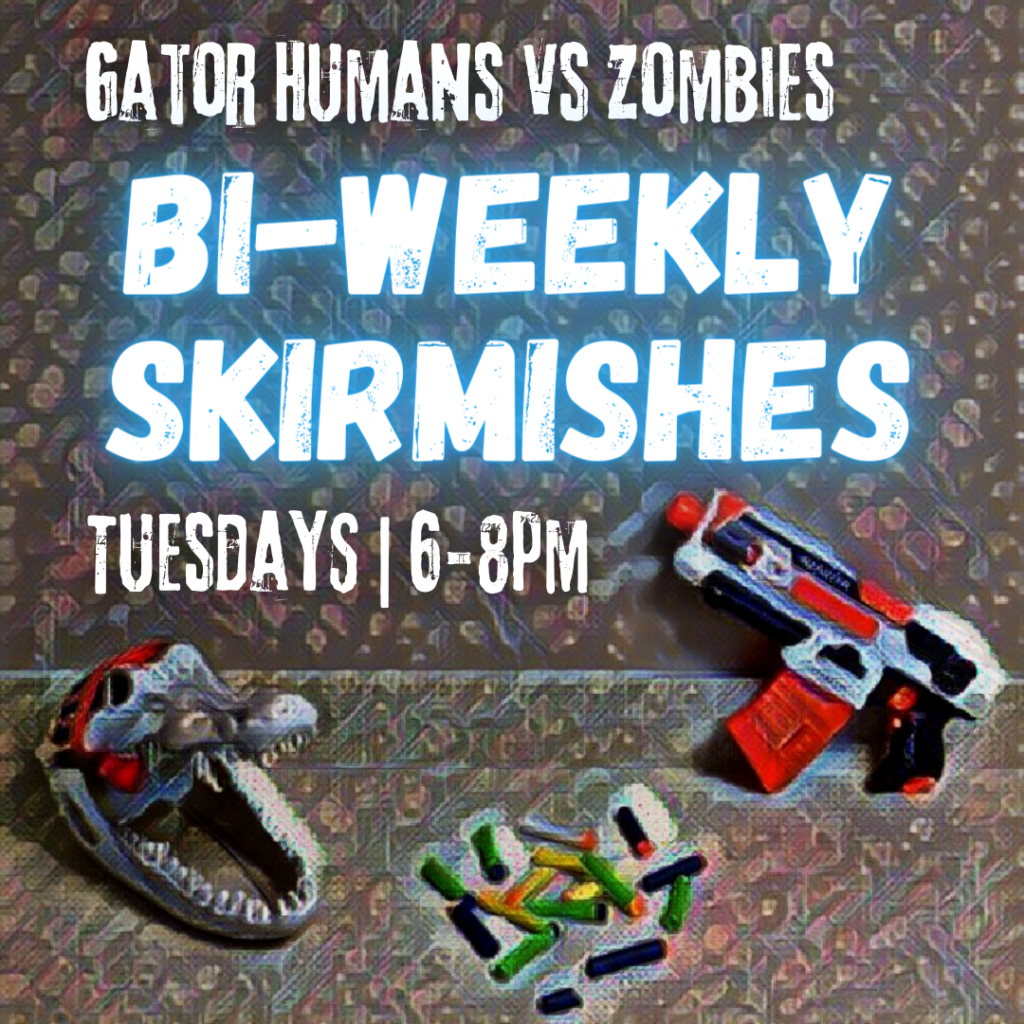 No need for registration, simply bring a photo of your proof of COVID vaccination to the skirmish.
The rules for our Skirmishes are as follows:
Masks must be worn at all times. If you must remove your mask during the event, you must leave the play area and separate yourself from all players by at least 10 feet.
You may bring your own blaster but it must conform to our Blaster Modifications Guide. If you do not have your own blaster we will provide you with a loaner.