Survivors, it's time to find something to fight for.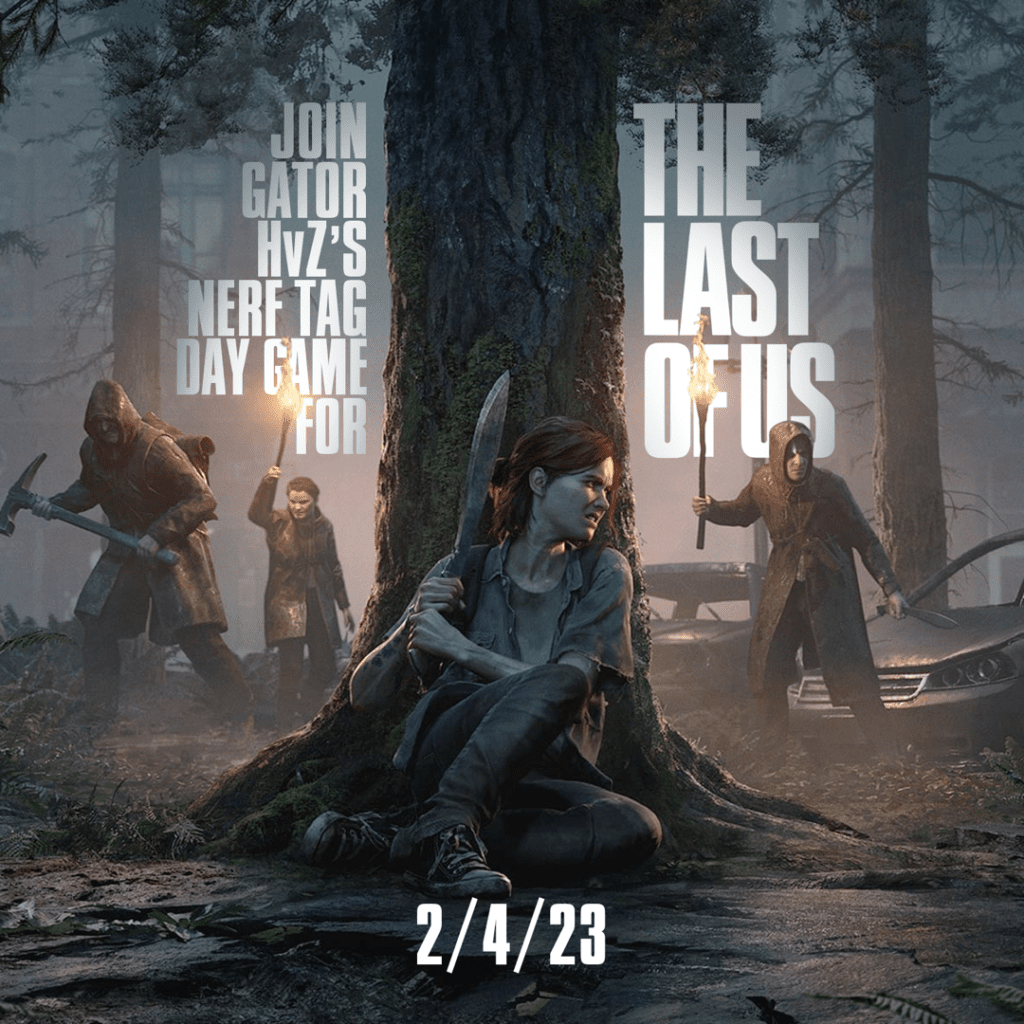 Join Joel and Ellie as they explore the remains of UF's campus and attempt to synthesize a vaccine for the deadly Cordyceps brain infection. Can you scrounge up the supplies to endure and survive the day — or will you succumb to the fungus and join the Infected? Find out on February 4th at Gator Humans versus Zombies' The Last of Us Nerf Tag event!
If you've never played Humans versus Zombies before, it's a campus-wide game of Nerf tag where humans try to survive and defend themselves with Nerf blasters against zombies who try to tag humans and grow their horde.
The game begins at 1pm with check-in and a mandatory rules meeting at Weil Hall Room #270, and runs until around 8pm. If you will not be able to make it at 1pm, please message us directly so we can make sure you get the rules before you arrive.
IMPORTANT: This game will have an ammo scavenging mechanic, where players must collect darts throughout the game to keep their blasters loaded. This means you cannot bring your own ammo to this game. You will, however, be allowed to bring your own sock-balls. The types of ammo that will be available throughout the game include Full Darts, Half Darts, Rival Balls, Ultra Darts, and Mega Darts. Plan your loadouts accordingly and be prepared to be flexible. You may bring your own blasters or use one of our loaners.
Register with the form below to let us know you're coming, and to receive information and updates through your email as we release them.