There's something strange in the neighborhood…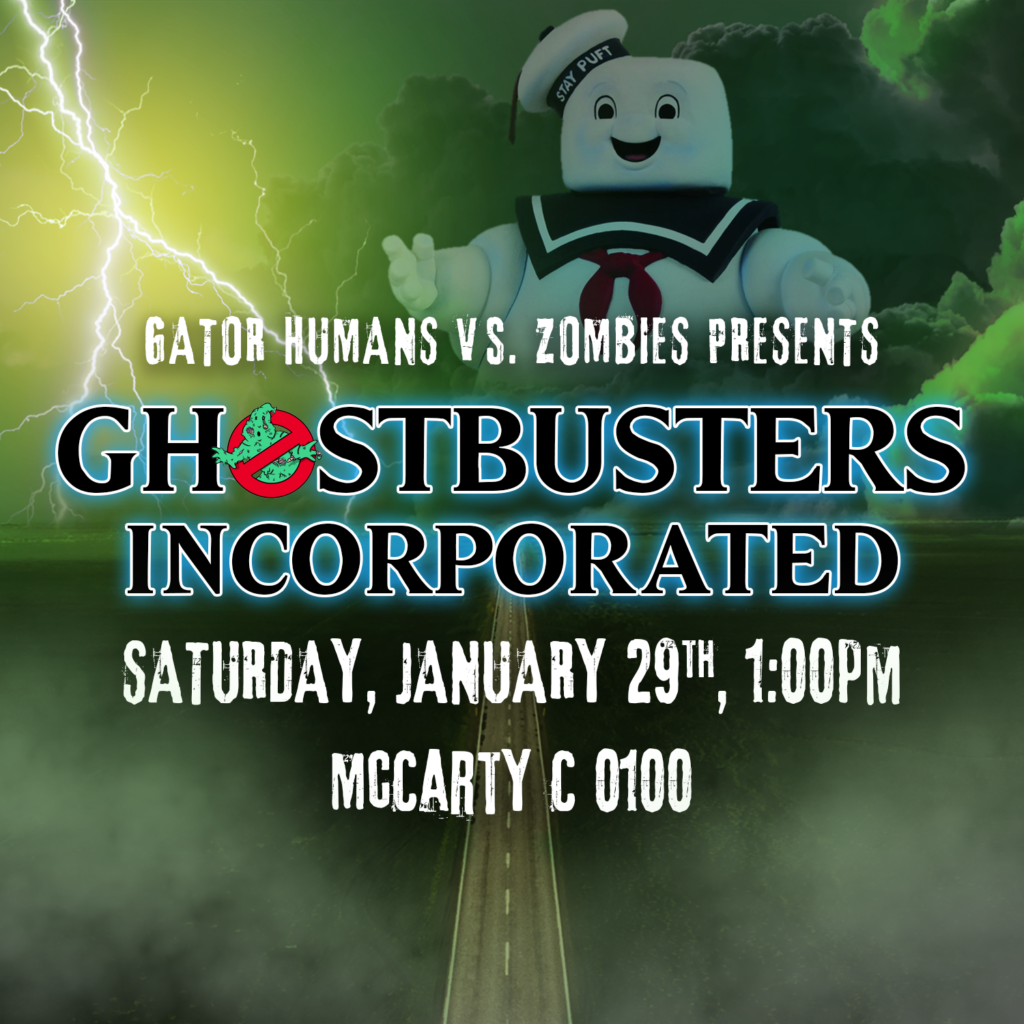 On January 29th, answer the call and join Gator Humans vs Zombies at our Ghostbusters: Incorporated Day Game! Ghosts are taking over The University of Florida — and it's up to you to help the famous team save campus. Ready your proton packs, socks, and nerf blasters and prepare for an action-packed game of zombie nerf-tag. As a Ghostbuster, no job (or fee) is too big. Will you successfully stop the supernatural invasion — or will you too join the army of the dead?
If you've never played in humans versus zombies before, it's a campus-wide game of Nerf tag where humans try and survive and defend themselves with Nerf blasters against zombies who try and tag humans and grow their horde.
The game begins at 1pm at McCarty Hall C #0100 and should end around 10pm. Dinner will also be served.
Our Safety Rules will be as follows (these are subject to change as we monitor the current health situation in and around Gainesville):
Because HvZ involves tagging, masks must be worn at all times during play. If you need to remove your mask during the event, you must leave the area of active play and separate yourself from all players by at least 10 feet.
All blasters must be under 130 fps and follow our Blaster Modifications Guide. Moderators will check modded blasters on our chronograph at the start of the game. If you do not have your own blaster you can mark that on your registration and we will provide you with a loaner.
We will do a full safety and gameplay overview at the start of the game.
You must bring a photo ID to the game, and you will have to show proof of vaccination when you check in to the event.
Register with the form below to let us know you're coming, and to receive information and updates through your email as we release them.