Join the Gator Humans versus Zombies Mod team in a Descent into Hell! Navigate the deepest levels of Hell, evade Lucifer, and rescue the souls of damned. Come play in a series of missions over the weekend of February 19th and 20th in this special weekend game of Humans versus Zombies.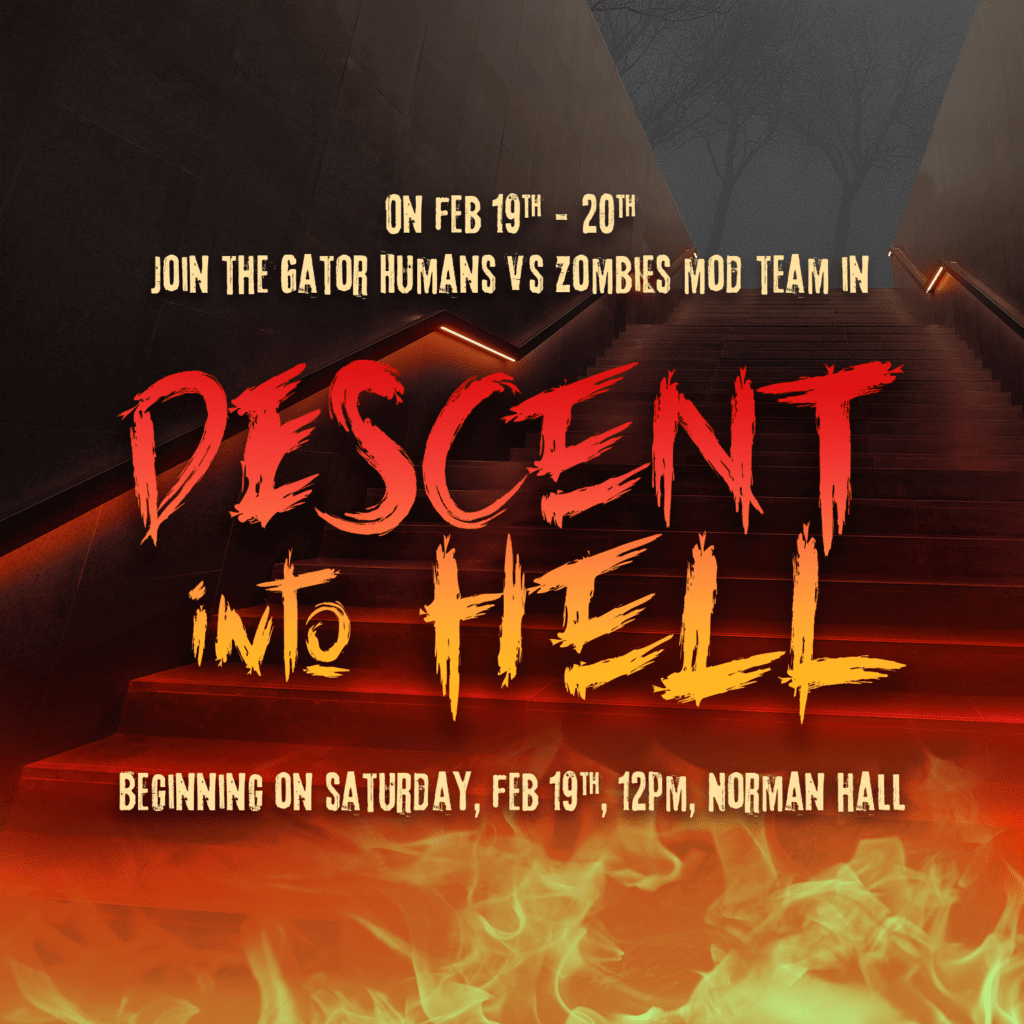 Humans versus Zombies is a high-intensity game of Nerf Tag where you will use Nerf blasters to fight against the zombie horde.
Mission Schedule (Mission times are subject to change):
Required Rules Meeting: Saturday, 12pm
Mission 1 – Saturday, 2pm
Mission 2 – Saturday, 6pm
Mission 3 – Saturday, 10pm
Side Mission – Sunday, 11am
Mission 4 – Sunday, 2pm
Food – Sunday, 4pm
Mission 5 – Sunday, 5pm
Can't make it out to the in-person rules meeting? There are two virtual rules meetings, Thursday at 8pm and Friday at 8pm. Attend one of these, and then you can jump into whatever mission you can make it out to!
Thursday, 8pm – https://ufl.zoom.us/j/99787272286
Friday, 8pm – https://ufl.zoom.us/j/95677104559
Will you best the Devil and escape from Hell? Or will you become yet another lost soul? Register to be able to play and receive more info as we announce it!