Join Gator HvZ on Tuesday, October 18 for our Club Penguin mini-mission! Waddle around and meet new friends as you use nerf blasters to protect Club Penguin from the notorious Herbert P. Bear.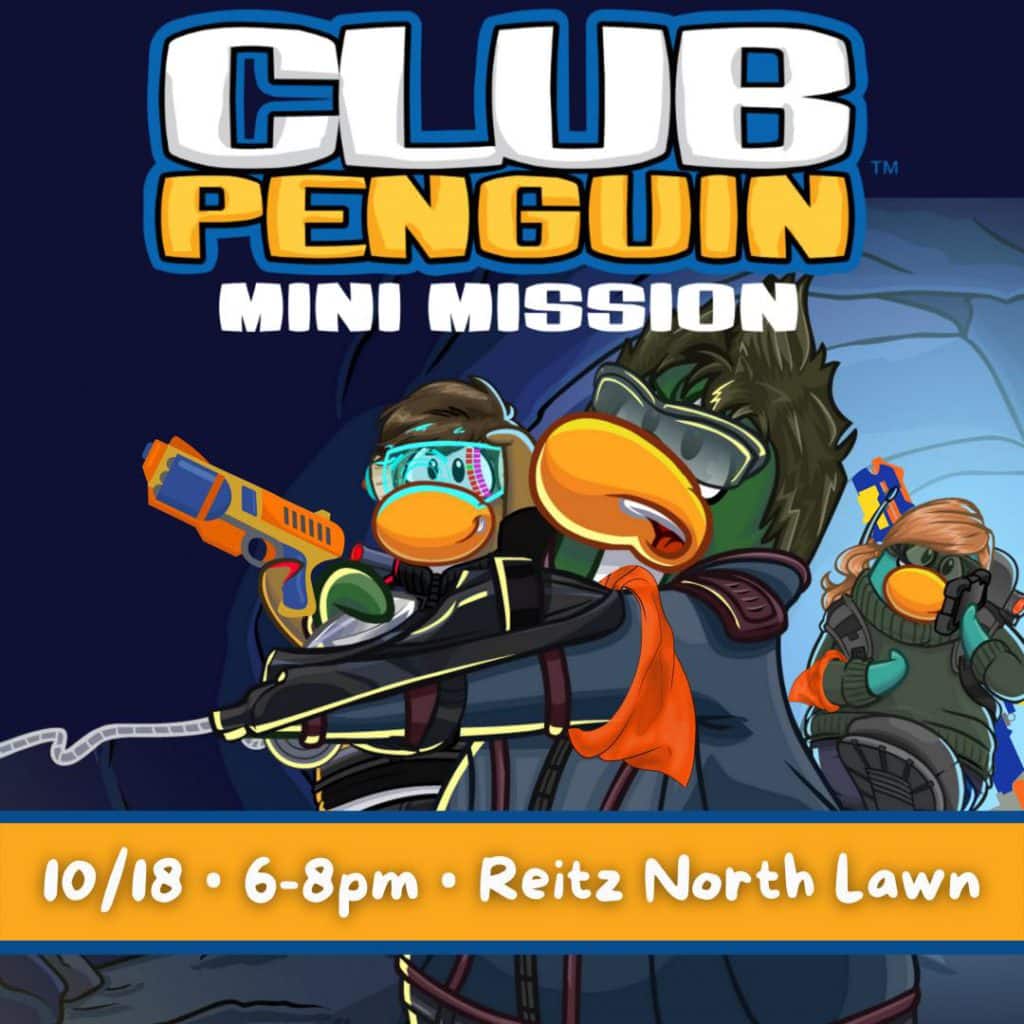 Will you join Gary and save the island — or will Club Penguin be destroyed forever?
Loaner blasters and darts will be available, but feel free to bring your own gear! Or come ready to join Herbert and play as a zombie!