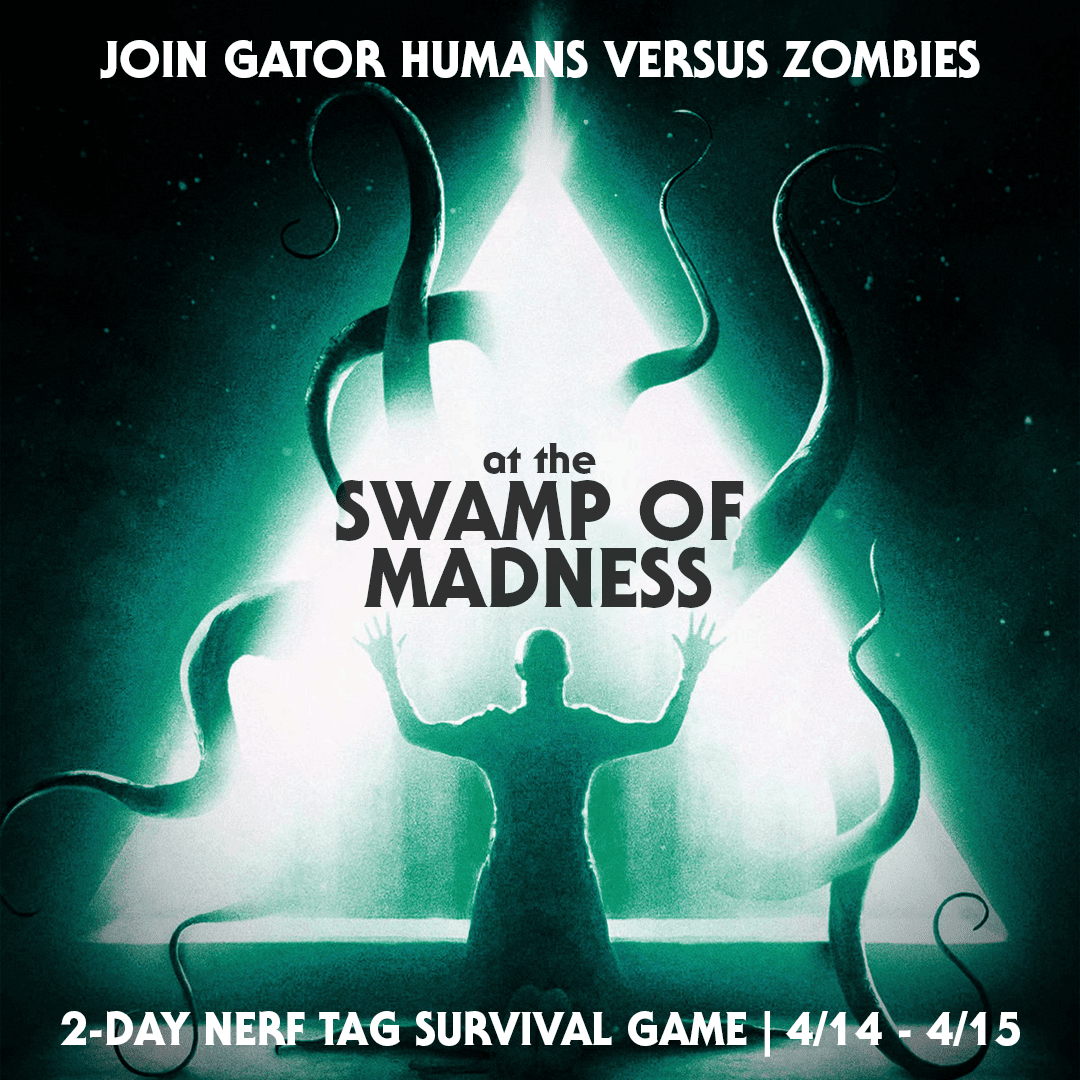 The future is lost.
Not long from now, Cthulhu awakens, and his call consumes the world. You are our only hope. Can you travel back in time and stop the hordes of his infected from awakening the great dreamer from his slumber?
Find out in our Campus-wide Nerf Tag survival game on 4/14 and 4/15.
Game Schedule:
Friday 6-8pm – Check-In and Chronographing (McCarty Hall C 0100)
Friday 8-9pm – Required Rules Meeting (McCarty Hall C 0100)
Friday 9pm – 12am – Mission 1
Saturday 12-1pm – Day 2 Check-In, Chronographing and Make-Up Rules Meeting (Only required if you missed Day 1 Check-In) – Turlington Plaza
Saturday 1-4pm – Mission 2
Saturday 6-9pm – Mission 3
Register with the form below to let us know you're coming!