Join us this Saturday at 2pm for our HvZ Executive Board elections, followed by our Spring 2022 Main Game Post-Game meeting!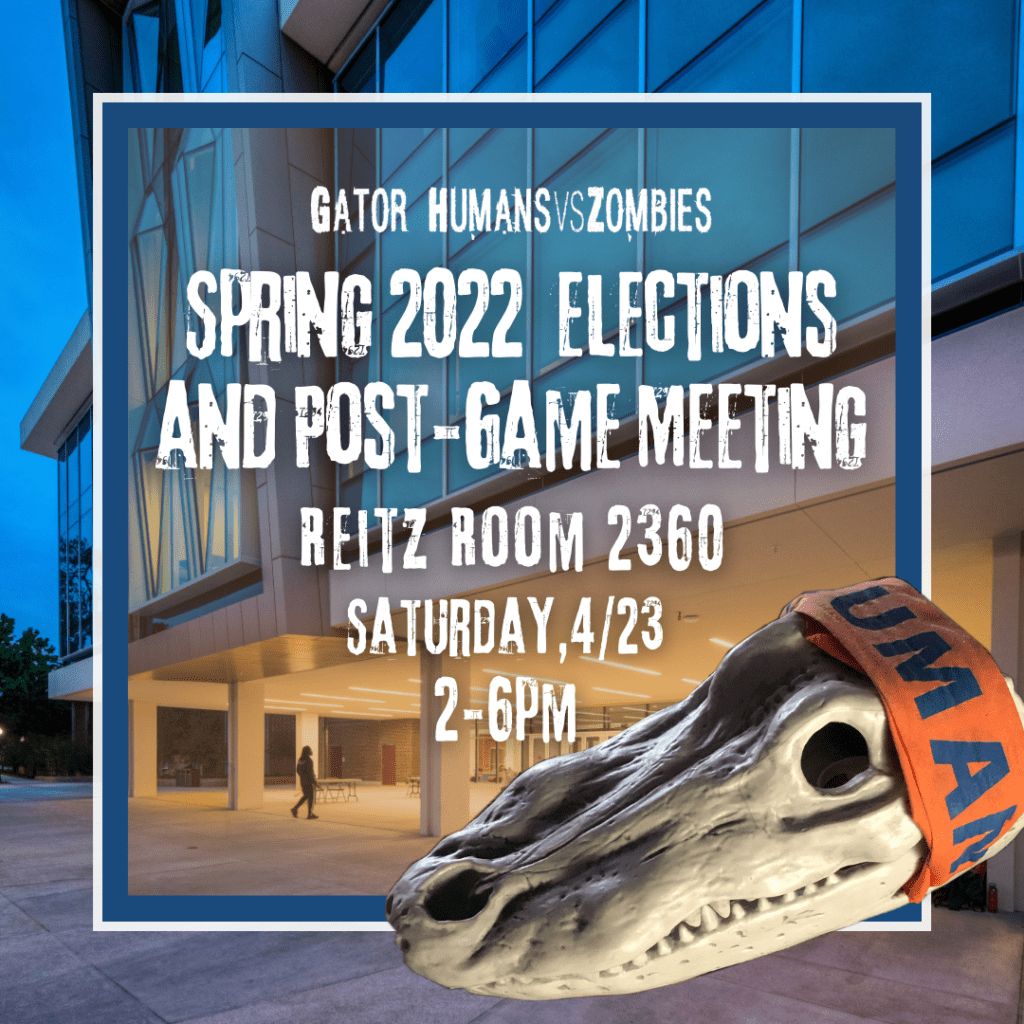 You do not need to have played in the main game to vote in the election, you just need to be a current UF student and have attended one of our events in the previous two semesters. Absentee Ballots will be available for 48 hours. If you are interested in running for a position, nominations are open now, please DM us for more information.

Stick around after the election for our post-game meeting, where we will give out awards, share fun stories, and go over the results of the post-game survey (which is up now here: https://forms.gle/ucUhJpj3oLx566869).
Any extra time will be devoted to board games!