Hello everyone!
Are you ready for our event tomorrow? Midterm Rush PvP Day is tomorrow, 2/27, from 2-6 pm on Dickinson Courtyard. We'll be running a mix of brand new game modes and refreshed versions of your favorites from our last PvP day, which we can't wait to show you! If you have not already registered, go ahead and do that on our website here, it will speed up your check in.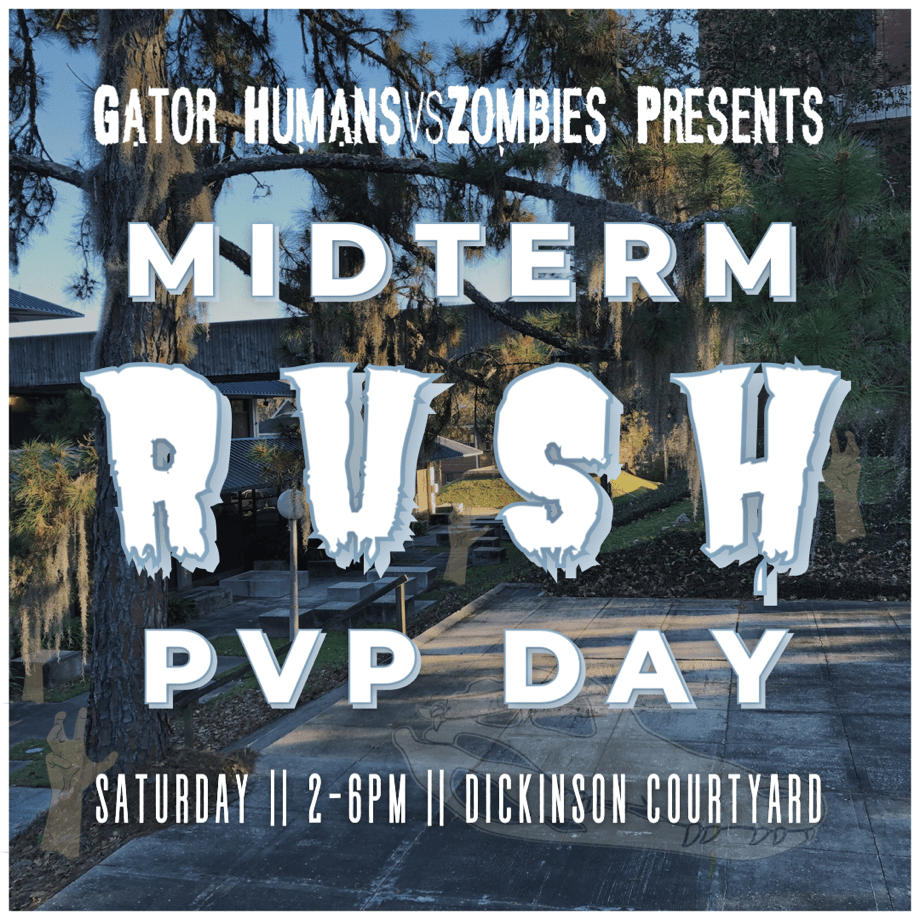 This event is open to both students and non-students. Students must either show us their cleared to return to campus status when they arrive or email us a picture of it before the game at ufgatorhvz@gmail.com. Non-students must do the same but with a negative COVID test from within the last week. If you would like to see our full COVID safety rules you can read them here.
Come to the game for as long or as short as you'd like.
We hope to see you on the battlefield,
Gator Humans versus Zombies